As well as building websites and applications for customers we have always committed to developing commercial sites. Here are a few of our Business to Consumer developments.
globetrekker was originally developed in 1996 and provided travelers with location information, travel advice and flight, hotel and car rental bookings. Originally built with ColdFusion it has recently undergone a conversion to WordPress and the site focus is on eco-tourism and making safer travel choices.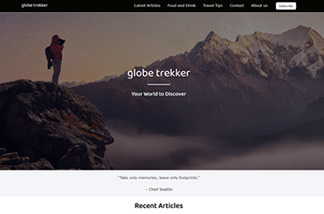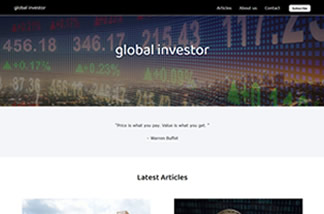 Started in 1996 globalinvestor was our first commercial venture in a b2c environment. Originally built with ColdFusion the site has recently been updated and rebuilt with WordPress. New content is being developed and we are starting to see an uptick in traffic.
Re-released in 2016 Canadian Adventure has become one of Canada's top sites for parents to find summer camps and activities for their children. This was one of the more recent commercial sites in Wilson Interactive's portfolio the entire site was designed and developed in-house in ColdFusion. The concept continues to be improved as the volume of traffic to the site grows.